Why Tool Storage is so important?
Posted by ZHENGMONICA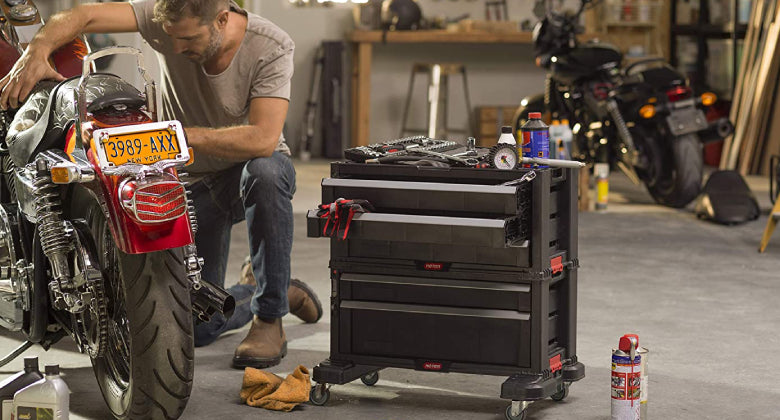 One of the most important features of your garage is the available tool storage. Without enough tool storage, you will never be able to keep your tools organized. It is much easier for tools to come up missing when they lack a dedicated space for storing. It is also much more difficult to complete projects when you have to spend 30 minutes searching for one specific tool.

If your garage currently has little or no tool storage, it is time to start looking at your options.

Here at Tuffiom, we specialize in high quality tool storage. We offer a number of different ways for you to ensure that your tools are kept organized and safe.

We have a full range of tool storage that is enough to help keep your tools in place. You can choose from tool box to rolling tool cart or more. Mobile tool storage cabinets are on heavy duty caster wheels for easy mobility around the shop or garage. Whichever type of tool storage you choose, you are making a wise decision. Your garage will become a much more useful environment with the appropriate cabinetry and tool storage.

If you have any questions at all, please feel free to contact us and one of our storage experts will be happy to help get you started.